Join Pearler's Partner Program
Do you find yourself constantly talking about the importance of good financial habits and investing? Then you are the perfect match for our Partner Program. Spread your knowledge, and get rewarded!
BE A PEARLER PARTNER
Why sign up?
WEALTHIER, TOGETHER
Be part of the rising tide
Pearler really improves the investing experience of everyday Aussies. The ease and simplicity of Autoinvest is a game changer!
Dave Gow – Strong Money Australia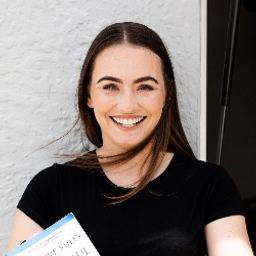 I love how Pearler is one of the only brokers that encourages long-term investing instead of trading. Finally a platform made for the everyday investor!
Natasha Etschmann - Tash Invests
Pearler strikes the right balance between self-directed investing and community. It's the perfect investing platform for those eager to help themselves & their friends.
Susannah George – CEO @ Urban List
Join our Partner Program
Our Partner Program is a great fit for any person or organisation that has an audience and is passionate about financial wellness, financial independence, or long-term investing.
It doesn't matter if you're a blogger, vlogger, podcaster, influencer, group owner, content site, review site, comparison site - or something else entirely - if you care about creating better financial outcomes for your audience, we'd love to work with you.
Ready to partner with us
Affiliate partners
Media partners
Other partners
Be an affiliate partner
Do you have a following and are passionate about financial wellness or long-term investing? We'd love to partner with you!